Students of the Faculty of Fine and Applied Arts won two prizes in the contest.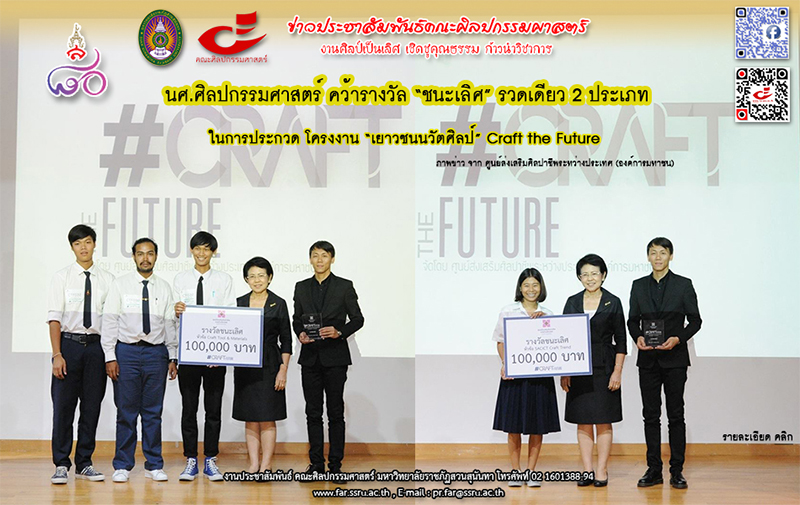 On September 15, 2017, students in creative product design Have passed the final round and won, along with awards and plaques in The Arts and Crafts Development Project with youth and academics. Craft the Future, organized by the International Arts and Crafts Promotion Center (Public Organization)
This contest topics are divided into 3 topics, which students in creative product design. The winners of the Craft Innovation is Miss Monnat Thongnam and The winners of Crafts & Community to promote handicraft in the community as the main mechanism for cooperation. (Craft Collaboration) Sustainable Community (Team) are Mr. Varis Ounsombat, Mr. Variya Ketshu and Mr. Metha Mokkavet. By Mr.Nopadol Sangwanpetch is an advisor to all students.

There are also two creative product design students who have passed two finalists, namely, Miss Supavinee Jaikwang. And Thw team are Mr. Pattarawut Chulapan and Mr. Mongkol Ingkutanont.

The announcement of the contest was held at the 5th floor auditorium, Bangkok Art and Culture Center.